The horrendous abuse that was taking place at Whorlton Hall in Durham has shocked us all.
Unfortunately it has not surprised us. Our organisation, like many others, were just waiting for the next scandal to reveal itself. With around 2260 people with autism or learning disabilities being detained in mental health hospitals, it was only a matter of time.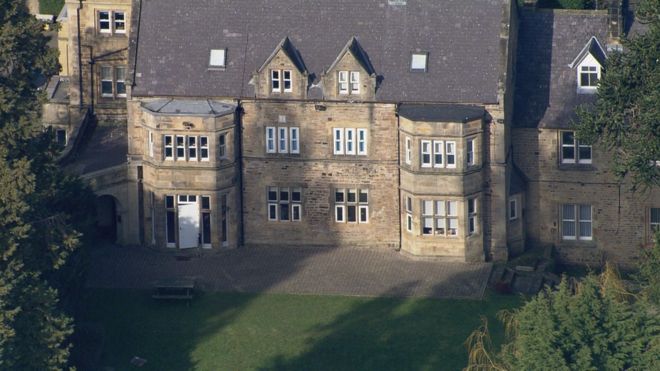 I sincerely hope that those responsible are held to account and that the full weight of the law bears down on both the individuals and the organisation.
Sadly, I am not surprised that we are here again. Despite lots of discussion and targets, not enough has changed.
As a member of the Cumbria and Lancashire Safeguarding Adults Boards, I have repeatedly raised the issue of quality of care and safety for those individuals who are placed out of sight and sadly, out of mind.
Some commissioners are able to give reassurance that those they are responsible for are well taken care of and that reviews have happened recently. Other commissioners cannot even confirm that they have a clear line of sight on their patients/customers that are placed out of the county.
Let us not think for one moment that this kind of mistreatment just happens in larger institutions.  It's not the size of service that counts, it's the culture, accountability, transparency and above all else the leadership that really matters. Recently Dr Rohhss Chapman, Head of Research and Education at People First conducted an Independent Review into a residential service for 6 people.  The service was run by a large well know private provider; it left a lot to be desired. Poor leadership, bank staff, lack of training for staff and a poor environment, left residents in a very vulnerable position.
There is so much more to do and I will commit the time, expertise and energy of all those at People First to fight for and protect those who are vulnerable and so often devalued and mistreated.
Developing self advocacy, through speaking up skills is so important. Helping people to understand their rights and how to make sure they are upheld has to be a priority. Where were the advocates, the commissioners, the local authorities, the local Healthwatch?  Why did no one spot or address this awful toxic culture?
So what's our commitment?
People First will provide additional training to our Care and Treatment Experts by Experience, helping them to pay particular attention to those they are reviewing, trying extra hard to make sure that each person under review has a clear voice in the process, as well as an opportunity to speak with the reviewer in private.
People First will provide additional training for advocates to ensure that we push harder for change, ask penetrating questions and increase professional curiosity.
We have written to commissioners requesting that they collaborate with us to carry out more regular visits to those in care and treatment services as well as those in residential care who are placed out of sight and out of mind.
We will instruct our Healthwatch teams in Cumbria and Lancashire to focus time, attention and resource on services such as Whorlton Hall, using our 'Enter and View' statutory powers to visit services and check that patients are experiencing high quality care. Where we have concerns we will raise these with local commissioners, the Care Quality Commission and Safeguarding Teams.
Self Advocacy skills are crucially important to all those who find themselves needing intensive support in services, such are Whorlton Hall, People First will seek to strengthen our Self Advocacy provision throughout Cumbria, enabling more people to access it.  We will ask commissioners to enable self advocacy groups/support to be available within ATUs.
We have a team of NHS Quality checkers, people who have the experience of having a learning difficulty who have been trained to check the quality of NHS provision. We will seek to support this team to develop their work to include visits to ATUs and other services where extremely vulnerable people are cared for
We hope that those whom have undoubtedly been damaged by the 'care' that they have received now receive the support they need to rebuild their lives and heal and that those the organisations implicated learn the lessons once and for all.
David Blacklock
Chief Executive Officer
People First Independent Advocacy